If you are looking for FREE Color By Number apps, check out our full reviews of the best!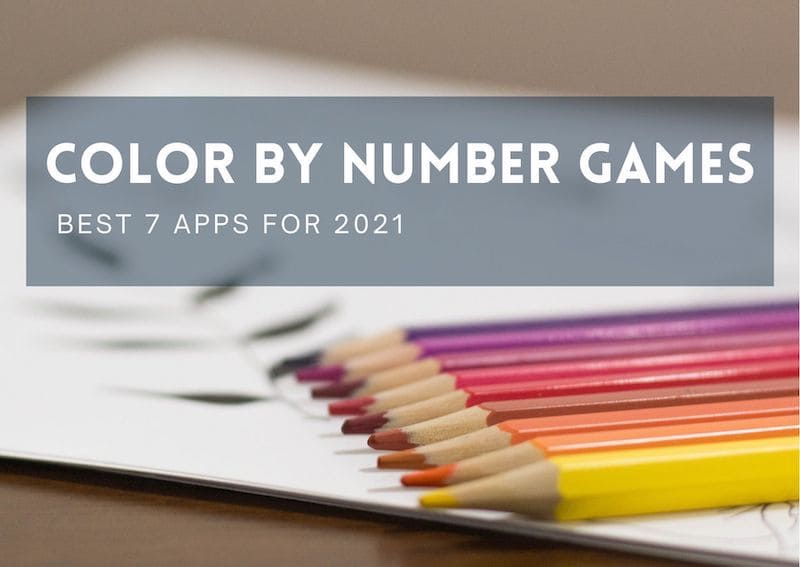 Why people like adult coloring apps? First, they don't have to break out the books and colored pencils, no need to have supplies everywhere. Also, if you are looking for an inexpensive hobby, all of the coloring apps have a free option. Finally, the top thing, adult coloring relaxes them, relieve the stress and distract the mind.
Here we list 7 adult color-by-numbers apps, after trying tons of coloring apps on App Store and Google Play. It wasn't difficult to find the best of them. I like them all, but Happy Color and Colorscapes are my definite front runners.
1. Happy Color – Color by Number

WHAT WE LIKE
More than 10,000 pics provided
Unique DISNEY & Marvel contents
Happy Color is one of the most well-known color by number games. After installing, you will choose an image and each section of it has a number, then simply color in the numbers. It tries to draw relaxation from the concentration required to color in each piece.
Believe it or not, this game offers more than 40 categories, animals, nature, places, flowers… and some special categories like mystery, rare and blend. In their turn, some of them will be split up in subcategories. This makes the navigation better.
2. Paint By Number

WHAT WE LIKE
Various images and new coloring pages update everyday
Great variety of themed categories
Paint By Number is a simple paint-by-number style coloring book. It comes with many free and fascinating coloring pages in a variety of categories. In any case, you can color or re-color any image you want as many times as you want.
The game is famous for its outstanding content of paintings to color by number. Whether it is a tiny dwarf house, gorgeous unicorn, amazing fable creature, you will feel pleasure and relaxation while coloring.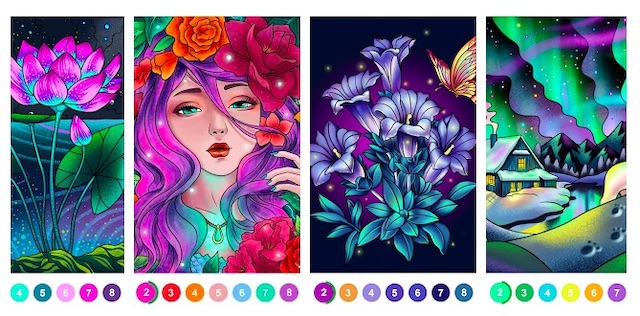 3. ColorPlanet

WHAT WE LIKE
Realistic coloring pages
Able to transform your own photo into a canvas
If you are searching for a coloring game with the most realistic paintings, the ColorPlanet will be extremely appropriate for you. The paintings look so life-like because of the shaded borders.
As for more exclusive features, the game is capable of transforming any image into a canvas with numbers to be colored. You will be able to upload any photo, color it by yourself, and share it via social media.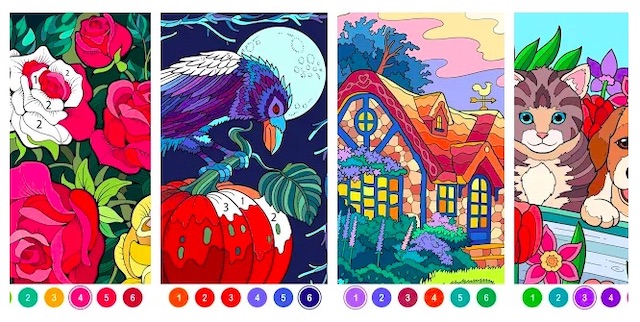 4. Tap Color

WHAT WE LIKE
Well-designed & challenging paintings
Quickly share your coloring art on social networks
Within several taps only, you will have a chance to create a masterpiece. All you need to do is to follow the numbers and fill up the relevant cells.
The paintings are grouped into categories such as animals, mandalas, love & hearts, flowers, landscapes, etc. When you finish coloring, you will be able to share a ready painting directly from the app.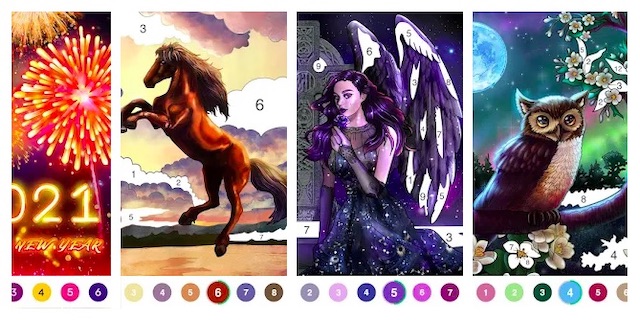 5. Colorfy

WHAT WE LIKE
Offline game
Create your own mandalas
In this game, you will feel complete freedom for choosing the paint to color in any area. That's why the game will become an excellent tool to develop imagination.
Talking about additional distinguishing features, the app allows its users to create mandalas by themselves. Having basic figures, lines, and shapes at your fingertips. After that, you will be able to color this mandala, so cool!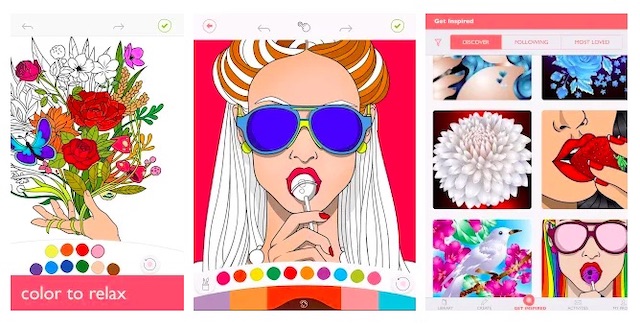 6. Pixel Art

WHAT WE LIKE
Pure color-by-numbers game
Diverse contents to color, even 3D pixel models
The coloring process makes people so satisfied. Then, the content of the paintings is quite diverse, for example, apart from the traditional artworks of various categories, you will have a chance to try in coloring 3D pixel models by numbers.
As for tech details, the app will provide you with several tools to find the uncolored blocks. Moreover, you will be able to shoot a timelapse video of coloring.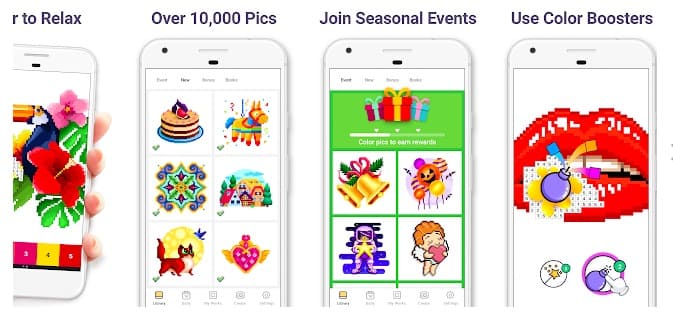 7. Colorscapes

WHAT WE LIKE
Library of more than 2,500 works, all are free to use
Tips & tricks at every step to help you
Colorscapes is definitely the best color-by-numbers game. First of all, the number of sketches to color is almost endless. Moreover, the paintings are thoroughly detailed, which requires more time to complete. So coloring with the game will become your daily ritual.
What makes the navigation so good is the grouping the paintings into categories. Animals, flowers, mandalas, characters and many other sections will be available for you 24/7.
There is more to come. The app also includes animated paintings. It is too marvelous for words, so you should try this feature by yourself.